Hum combines note-taking and audio recording into a single app for capturing and organizing all your songwriting ideas.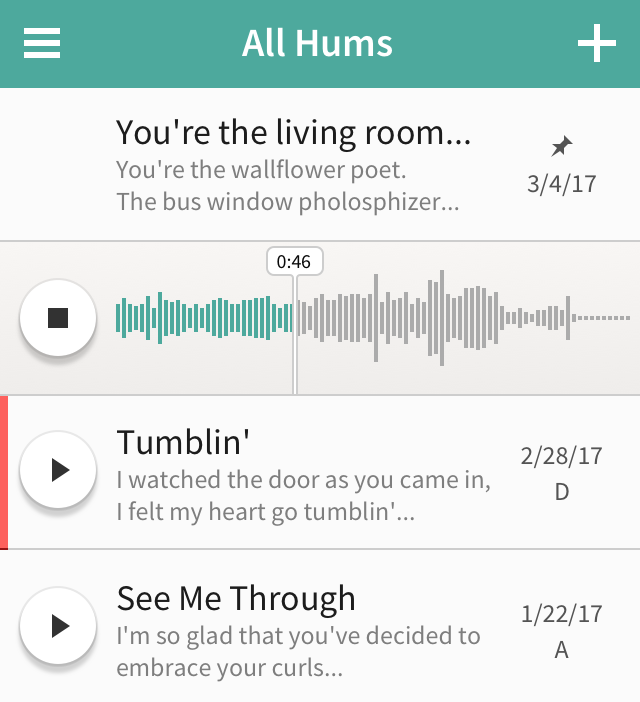 Hum organizes all your lyrics and melodies by key, tuning, and mood so you never lose anything again.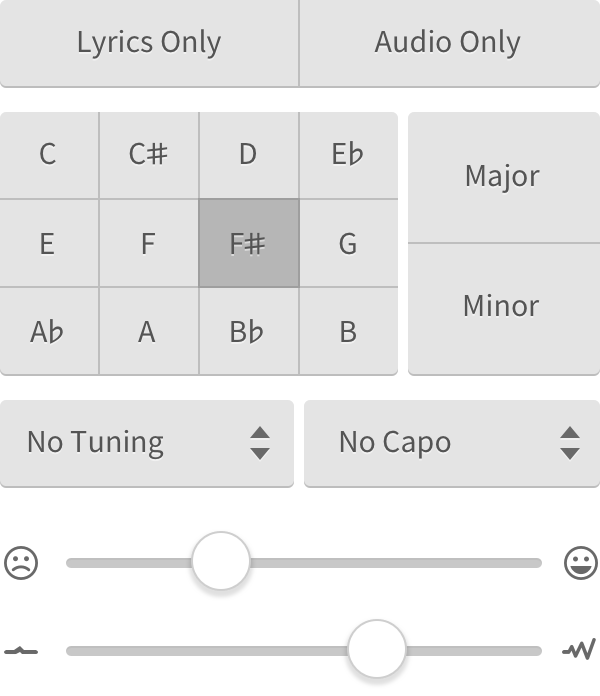 Hum attaches recordings to your lyrics so you can work on them at the same time.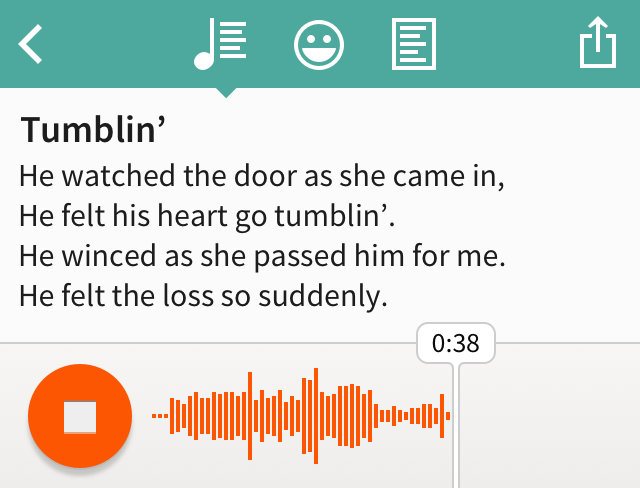 Hum keeps you in tune

Hum syncs your library to Dropbox


Quick Play
Hum lets you play your ideas directly without having to drill down into your library.

Notes
Hum provides a full page of notes that are kept separate from your lyrics.

Sharing
Hum allows you to easily share your ideas with others by iMessage or email.

Printing
Hum lets you print your lyrics with any nearby printer.

Sorting
Hum easily sorts your whole library by key, tuning, or mood.

Searching
Hum can find a single word or phrase within thousands.